Farewell to Eden

Written by:

Date premiered:

November 13, 2003

Place premiered:

Utah Valley State College Blackbox Theater, Orem, Utah

Regional Performances:

Performed as part of the Kennedy Center American College Theater Festival (Region VIII) at Southern California University: Fullerton.
Plot Summary
Edit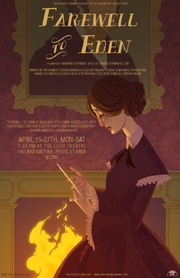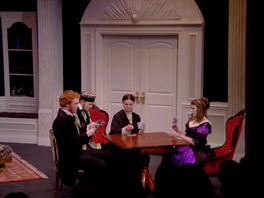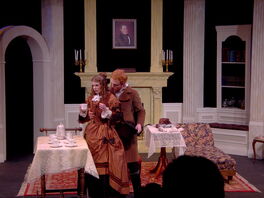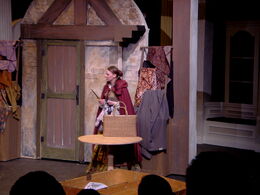 Georgiana Highett is a sophisticated, intelligent, and strong willed woman of Victorian England's upper classes. However, her vulnerability is exposed when her childhood sweetheart Stephen Lockhart comes walking back into her life. When Stephen is drawn to lower class dressmakers and their strange, new religion, she becomes reactive and hostile. In addition, amoral Darrel Fredericks is sniffing around the family secrets guarded by Georgiana's brother Thomas, as well as infiltrating her sister Catherine's virtue. Religious movements, class conflicts and personal enemies all work to bring Georgiana and those she loves into their increasing dangerous pull. She only has her wits and her personal strength to draw upon in her attempt  to protect the security of her family... and her heart.
Original Cast (2003)
Edit
Director: James Arrington

Georgiana Highett: Margie Johnson
Thomas Highett: Brandon West
Catherine Highett: Amber James (Howell)
Stephen Lockhart: Aaron Wilden
Darrel Fredericks: Sam Schofield
Mary: Angela Youmans
Hannah Whitefield: Fallon Hanson
Esther Whitefield: Tatum Langton
Harold Lowe: Ken Brown
Brigham Young: Sam Davis
John Taylor: Russ Bennett
Revival Cast (2010)
Edit
Director: Kathryn Little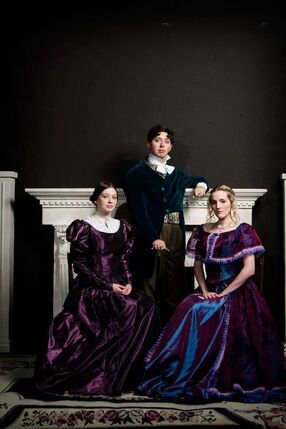 Georgiana Highett: Jamie Denison
Stephen Lockhart: William McCallister
Thomas Highett: Derrick Legler
Catherine Highett: Rebecca Minson
Darrel Fredericks: Amos Omer
Mary: Kaye Woodworth
Hannah Whitefield: Tanika Little
Esther Whitefield: Hailey Nebeker
Brigham Young: Thom Neil
JohnTaylor: Jeff Bond
Harold Lowe: G. Randall King
10th Anniversary Cast (2013)
Edit
Director: Ronnie Stringfellow
Georgiana Highett: Sarah Stewart
Stephen Lockhart:
Joseph Reidhead
Thomas Highett: Kevin O'Keefe
Catherine Highett: Cabrielle Andersen
Darrel Fredericks: Wes Tolman
Mary: Debra Woods
Hannah Whitefield: Heather McGregor
Esther Whitefield: McKenzie Foster
Brigham Young/Harold Lowe: Matthew Davis
JohnTaylor: Patrick Newman
Reviews and Articles
Edit
Kennedy Center American College Theater Festival National Playwriting Award second place
Kennedy Center American College Theater Festival National Selection Team Fellowship Award (RegionVIII)
External Links
Edit